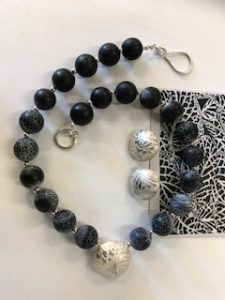 I have been creating jewellery for over ten years, following a background in textile design, ceramics and sculpture.
Contrasting texture, enabled by etching the silver surface, has recently influenced the direction I have taken.
 Text holds a particular fascination, enabling multiple layers of meaning.   The text itself is capable of evoking memories as well as having a purely decorative element.
Recently I have been experimenting with Press Forming.